GuangDuan Manufacturer Of Forging machinery: Your Best Partner
As a forging machinery manufacturer, Guangduan places emphasis on quality, innovation, and green manufacturing. The company has set up an industry-leading research and development team that is committed to continuously improving the quality of products and services. In addition, Guangduan has also established a comprehensive customer service system to provide customers with a one-stop solution for all their needs.
GUANGDUAN is the Manufacturer of Forging Machinery You're Looking For
Guangdong is the manufacturer of the forging machinery you're looking for. Our products are widely used in the fields of steel processing and forging.
We have a long history of more than 65 years in the field of forging, which has been recognized by many customers as a trustworthy supplier and partner. We provide excellent services to our customers, including quality control, after-sales service, and long-term cooperation.
Our main forging machinery products include: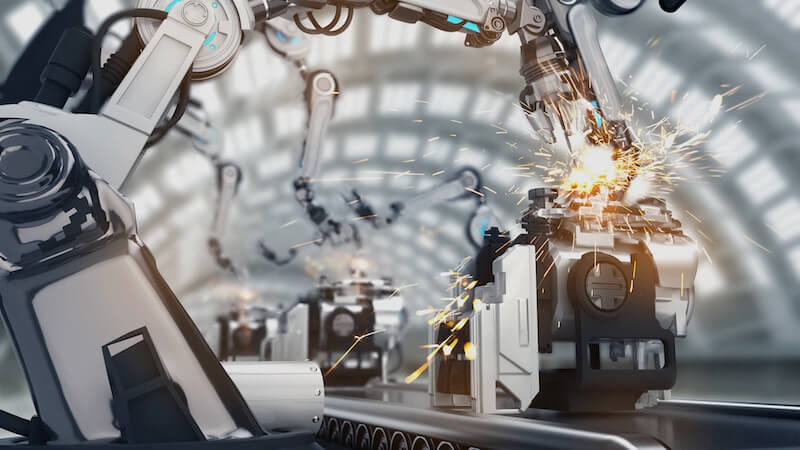 1. Closed Type Single Point Forge Press Machine JH31 Series: The equipment for forging single-point parts is mainly composed of forging press structure and forging tools, as well as other auxiliary equipment such as forging hammer, anvils, and other forging tools; it has many advantages in terms of precision accuracy and productivity.
2. Knuckle Joint PressGK Series: The GK series knuckle joint press provides a capacity ranging from 6300KN to 25000KN with bolster sizes ranging from 700*700mm to 1200*1200mm.
Newest Products You'll Love (Forging Machinery And Deals)
Looking for the newest products on the market? Check out our top picks for the best forging machinery and deals available right now. From state-of-the-art machines to great deals on bulk orders, we've got you covered.
We've got some amazing new products in our catalog this month, and we know you're going to love them! From our newest line of forging machinery to deals on bulk orders, we've got something for everyone. Our newest line of forging machinery is top-of-the-line, and we know you'll be impressed with the quality. We've got a variety of models to choose from, so you can find the perfect one for your needs.
And if you're looking for a great deal, we're offering a discount on bulk orders this month. So whether you're in the market for new machinery or looking for a great deal, be sure to check out our newest products. We know you won't be disappointed!
Reasons Why You Should Choose GuangDuan Manufacturer Of Forging Machinery
You Need The Best Forging Press – If you're looking for the best forging presses, GuangDuan Manufacturer Of Forging Machinery is your best choice. We have the best machines that produce the strongest and most precise forgings. You'll never find a better quality product elsewhere.
You Need The Best Prices – GuangDuan Manufacturer Of Forging Machinery always has the best prices on forgings. When you follow them, you'll always know you're getting the best deal on the market.
You Need The Best Service – The team at GuangDuan Manufacturer Of Forging Machinery is second to none. We're always available to answer any questions you have about our products or the industry. When you choose us, you'll always have access to the best customer service in the business.
The GuangDuan Manufacturer Of Forging Machinery To Help You to Produce Speed
The GuangDuan Manufacturer of forging machinery is a professional manufacturer of forging equipment in China. It has been engaged in the production and sales of equipment for forging for many years, and it is one of the largest manufacturers of forging equipment in China. GuangDuan has accumulated rich experience in the field of manufacturing forging machines, which can be seen from its products: quality, service, and price are all excellent.
GuangDuan is a manufacturer of forging machinery, which is a high-tech enterprise specializing in the design, manufacturing, and sales of forging machines. Guangduan also focuses on developing new advanced technologies and perfecting existing technology to provide customers with high-quality products at competitive prices through its own research and development departments.
All our machines are manufactured according to international standards and certified by the quality system certification system. The whole process from design to delivery is strictly controlled by our engineers who ensure that all processes are followed correctly before delivery to ensure quality production and service at all times!
Manufacturer Of Forging Machinery: What You Need to Know
There are many different types of forging machinery that you can use to make your own product. Some of the manufacturers that produce these machines are very good and some are not so good. You have to find out which one is the best for your needs before you buy it.
It is important that you choose a manufacturer who has been in business for a long time because it shows that they know what they are doing and will be able to handle any problems that may arise during production. You also want to make sure that they are familiar with all of the laws surrounding manufacturing and selling products because this will help ensure that your product will be safe for use by others.
You should also consider how reliable their service is before making your purchase decision, as well as how much they charge for their products. The higher quality of the manufacturer, the more likely they will have lower prices because they will have more control over their costs and overhead costs than a lower-quality manufacturer would have.
Concluding Remarks
GuangDuan is a manufacturer of forging machinery, specializing in the production of steel and aluminum parts. We have been in business since 1958, and our goal is to provide our customers with the best possible products and services. We offer a complete line of products and services, from design and engineering to finishing and packaging.
We also offer a wide range of options for customizing our products to meet your specific needs. We are committed to providing our customers with the highest quality products and services available. We are constantly striving to improve our products and services to meet the ever-changing needs of our customers. Contact us today to learn more about our products and services!
CONTACT US


Guangdong Metal Forming Machine Works Co., Ltd.
We are always providing our customers with reliable products and considerate services.
If you would like to keep touch with us directly, please go to contact us