Press Machine Manufacturers in China 2023: Spotlight on GUANGDUAN
As industries continue to diversify and expand, the need for press machines tailored to specific manufacturing requirements has become increasingly evident. This is where GUANGDUAN shines – the company specializes in providing custom solutions that cater to a wide array of industrial needs. With vast manufacturing experience, GUANGDUAN understands the nuances of different sectors, allowing them to develop presses that optimize productivity, efficiency, and product quality.
The Press Machine Manufacturers in China 2023 have witnessed significant advancements and transformations over the years. As consumer expectations rise and technology rapidly evolves, Press Machine Manufacturers face the challenge of meeting diverse demands while maintaining high levels of efficiency. Press machines serve as the backbone of many production processes, from automotive to electronics and beyond. Consequently, manufacturers seek versatile and adaptable solutions that can accommodate various specifications and production volumes.
GUANGDUAN's commitment to excellence and innovation has propelled them to the forefront of the forging and pressing industry in China. Their expansive processing workshop, spanning over 30,000 square meters and equipped with cranes capable of handling up to 125 tons, is a testament to their manufacturing capabilities. This infrastructure, combined with their ISO: 9001 certifications, ensures that clients receive press machines of the highest quality and reliability.
Unveiling the Price Advantage and Technical Expertise
In an era where cost-effectiveness is a critical factor, GUANGDUAN stands out with its absolute price advantage. By leveraging their extensive manufacturing capabilities and streamlined processes, they are able to offer competitive pricing without compromising on the quality of their press machines. This affordability makes them an appealing choice for businesses seeking state-of-the-art machinery within budget constraints.
But it's not just about affordability – GUANGDUAN is also distinguished by its comprehensive technical support. With an ISO: 9001 certification, the company upholds the highest standards of quality and engineering. This certification not only attests to the reliability of its products but also highlights its commitment to continuous improvement and innovation. Clients can rely on GUANGDUAN to provide expertise that ensures their press machines are optimized for performance and durability.
In this era of mass customization, off-the-shelf solutions often fall short of addressing the unique demands of manufacturers. Companies are seeking press machines that can handle a wide range of materials, sizes, and shapes. The ability to accommodate varying production volumes while maintaining consistent quality is a significant challenge that manufacturers face. This is where GUANGDUAN steps in, recognizing the need for tailor-made press machine solutions that align with the specific needs of different industries.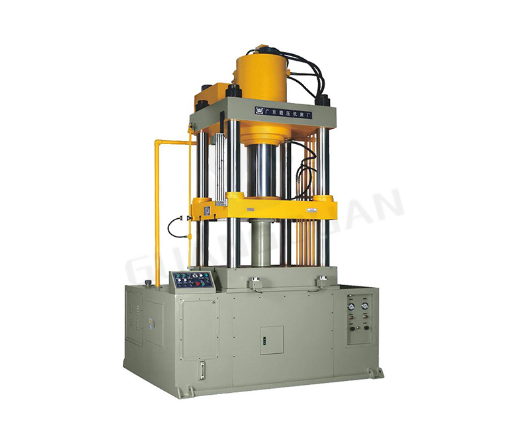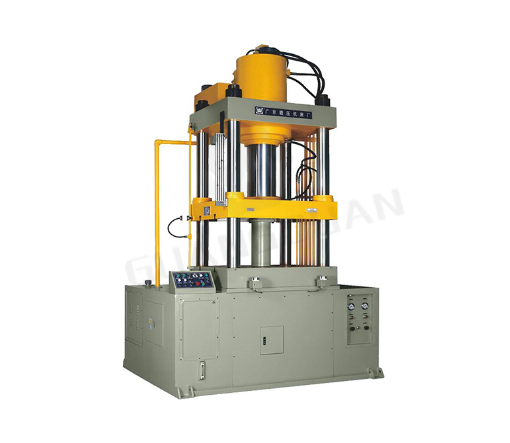 Seamless Logistics and After-Sales Support
As Press Machine Manufacturers continue to shape industries with their pivotal contributions, the role of Press Machine Manufacturers in China 2023 like GUANGDUAN becomes even more vital. By offering tailor-made press machines that optimize performance, efficiency, and flexibility, GUANGDUAN paves the way for a manufacturing landscape that thrives on innovation and adaptability. As the market evolves, manufacturers can trust GUANGDUAN to stand by their side, propelling them toward success in 2023 and beyond.
In today's fast-paced manufacturing environment, the efficiency of logistics and after-sales support can significantly impact operations. GUANGDUAN recognizes this, and their investment in a perfect logistics reserve system sets them apart. This system ensures timely and reliable delivery of press machines, minimizing downtime and optimizing production schedules for their clients. This level of commitment to operational excellence resonates strongly with businesses seeking partners who prioritize seamless operations.
Furthermore, GUANGDUAN boasts a quick-response after-sales team, ready to address any technical queries or concerns that may arise. This level of customer support not only reflects their dedication to client satisfaction but also emphasizes their long-term vision of building lasting partnerships with their clients.
A Partnership for Success
In an era where supply chain optimization and business management are critical to success, GUANGDUAN emerges as a valuable partner for Press Machine Manufacturers. The company's customer-centric approach fosters strong partnerships built on trust, collaboration, and shared goals.
1. Streamlined Supply Chains
GUANGDUAN understands the importance of a streamlined supply chain. By offering tailored solutions, the company minimizes production bottlenecks and reduces downtime, ultimately leading to improved efficiency and cost-effectiveness for Press Machine Manufacturers.
2. Business Growth and Expansion
For manufacturers looking to expand their operations, GUANGDUAN's custom press machines offer a pathway to scalable growth. With equipment designed to evolve alongside business needs, manufacturers can confidently explore new markets and seize opportunities without the constraints of standardized machinery.
The GUANGDUAN Difference: Leading in Forging and Pressing
GUANGDUAN has emerged as a leading force in the Press Machine Manufacturers in China 2023 by addressing the complex needs of its clients. Recognizing that no two manufacturing processes are identical, the company places a strong emphasis on offering custom solutions. This approach allows Press Machine Manufacturers to optimize their operations and achieve unmatched precision, consistency, and productivity.
1. Customization Beyond the Surface
GUANGDUAN's commitment to customization goes beyond mere superficial adjustments. The company's engineering prowess enables them to design and manufacture press machines that align with the specific requirements of each client. Whether it's the size, capacity, or functionality of the press machine, GUANGDUAN's expert team collaborates closely with manufacturers to develop solutions that seamlessly integrate into existing production lines.
2. Technology and Innovation
At the heart of GUANGDUAN's success lies its dedication to technological innovation. The company stays at the forefront of industry trends, incorporating the latest advancements into its press machine designs. This not only ensures optimal performance but also empowers manufacturers with cutting-edge tools to enhance their competitive edge in the market.
Conclusion
In conclusion, the press machine manufacturing landscape in China is highly competitive, but GUANGDUAN has managed to carve a niche for itself by offering tailor-made solutions that cater to diverse market needs. With a focus on affordability, technical expertise, logistics efficiency, and customer support, Press Machine Manufacturers in China 2023 like GUANGDUAN has positioned itself as a go-to partner for businesses seeking top-tier press machines that elevate their manufacturing processes. As the industry continues to evolve, GUANGDUAN's unwavering commitment to innovation and client satisfaction paves the way for a promising future in the world of industrial manufacturing.
CONTACT US


Guangdong Metal Forming Machine Works Co., Ltd.
We are always providing our customers with reliable products and considerate services.
If you would like to keep touch with us directly, please go to contact us