Guide To Choose Hydraulic Punch Press Machine Manufacturers
Five Tips For Choosing Hydraulic Punch Press Manufacturers
A hydraulic press is a machine that uses hydraulic force to compress or flatten an object. The hydraulic press is used in many industries for manufacturing, assembly, and repair, including construction, automotive, aerospace, plastics, and other fields. In the field of metalworking, it has been largely superseded by mechanical presses (such as screw presses), which are often less expensive and more versatile than hydraulic presses.
Hydraulic presses are still commonly used however for their speed in performing high-volume repetitive tasks such as blanking out parts on sheet metal or forming sheet metal into a finished shape. Hydraulic presses can be made using manual or powered operation and can be either fixed or mobile. If you are looking for hydraulic punch press manufacturers, then you have come to the right place. We have compiled a list of tips that will help you choose the best hydraulic punch press manufacturers.
1. Consider the size of your company:
The size of your company is an important factor to consider when choosing hydraulic punch press manufacturers. If you have a small company or you want to buy a hydraulic press for personal use, then it's better to go for small-sized hydraulic punches. But if you want to buy one for your factory or workshop, then it's better to go for bigger hydraulic punches. If you're a large-scale manufacturer, then you should look for companies that can provide you with high-quality products at an affordable price. However, if you're just starting out, then it's best to go with a smaller hydraulic punch press manufacturer because they offer more flexible pricing options.
It is necessary to know your requirements before you choose a hydraulic punch press manufacturer. You can have a look at their websites and see the range of products they offer. If you need something special, you can also contact them and request it. They will let you know if they are capable of manufacturing that particular product or not.
2. Ask about the quality of materials used:
It is important to ensure that the material used in making your hydraulic press is of high quality. The material should be durable enough to withstand constant use and not get damaged easily. Also, make sure that you check if the manufacturer has any certifications or recognition for their products. You should ask about the quality of the material used by them and whether they have tested it themselves or not. It is better to opt for manufacturers that use high-quality materials because they are more durable and reliable than others that use low-quality materials in their products.
The material used in manufacturing hydraulic punches should be sturdy enough so that they don't break down too soon after using them for some time. Also, ask about how much time it takes them to deliver after placing an order with them because sometimes they take too long than expected which can ruin your business plan completely if you are running an urgent project at hand which needs immediate attention and help from these machines so that your business doesn't suffer any losses.
3. Determine the brand:
There are different brands available in the market but it is important that you choose one which has been around for many years and has a good reputation among its customers because if they have been using their products for many years without any complaints then it means that these products are worth buying because they work very well and don't break down easily like other brands which break down after using them for some time because they use cheaper material in their manufacturing process which is not durable enough so don't buy such items as they will not last long enough with your project.
You can easily find out how long a manufacturer has been in the industry by asking them directly or by checking their website. If they have been working in this field for many years, then they must know what they are doing and they will be able to provide you with high-quality products which will last longer than expected in your factory or workplace. So if possible, ask them about their experience and check whether they are qualified enough or not before placing orders with them.
4. Check their customer support: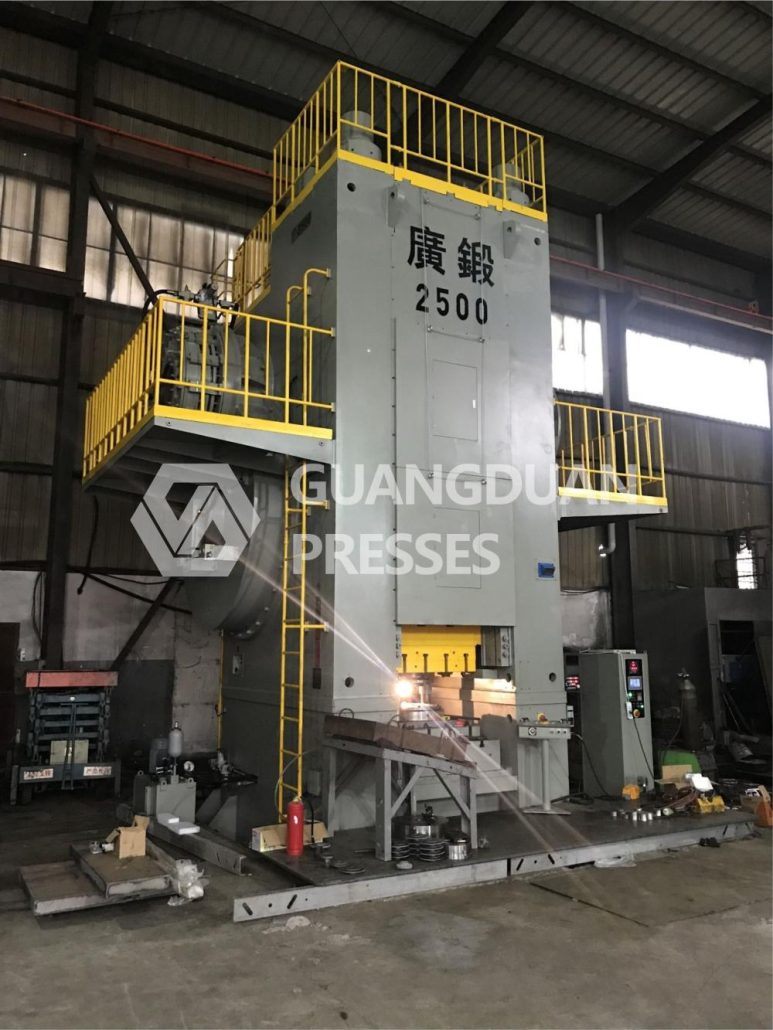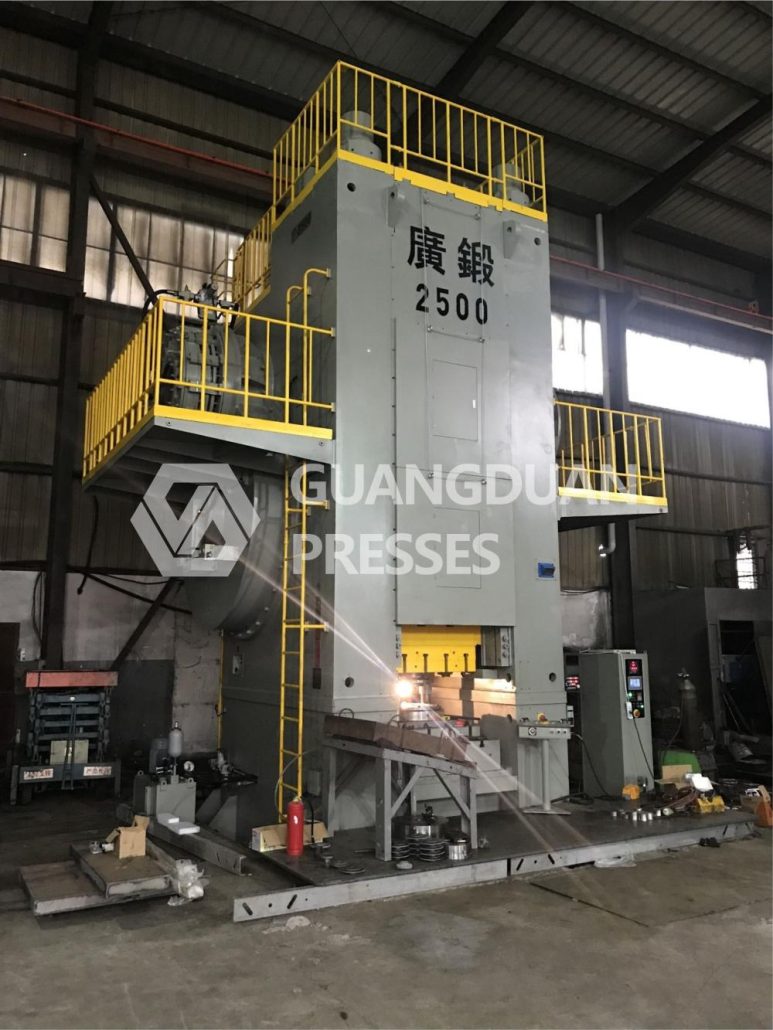 Any hydraulic punch manufacturers you are thinking to hire should have a good customer support team that can be reached at all times to help you with any queries or issues that you might have while using their machines. You can ask them about the quality of materials used in manufacturing these machines, how much time it takes them to deliver after placing an order with them, and anything else related to these machines that would help you decide if they are worth hiring or not.
Make sure that you choose a reputable manufacturer who has been offering its clients high-quality hydraulic punches for many years now and has worked on many projects successfully. This will ensure that you get the best service possible from them so that you don't have to look elsewhere when things go wrong with your machine while working on your project or job.
5. Consider your budget:
When purchasing a hydraulic punch press machine, you must be prepared for a long-term investment. This machine is not cheap, so it is important to choose the right manufacturer who can provide quality products at an affordable price point so that it does not put a dent in your budget. If possible, compare different prices from different manufacturers before making your final decision on which one to buy from.
The cost of the hydraulic punch press will depend on its size, capabilities, and features. You should also consider other factors such as maintenance costs, spare parts, and repairs before making your final decision. It is important to choose a manufacturer that offers fair prices and discounts for bulk orders so that you can get more value for your money. If you have less budget then make sure that the manufacturer provides good quality products at affordable prices too so that there won't be any issues later on when using them at home or office premises.
Reasons Why You Should Choose Hydraulic Press Machine Manufacturer—GuangDuan
Hydraulic Press Machine Manufacturer—GuangDuan
A hydraulic press machine manufacturer is one who can provide you with the best quality machines that are easy to use, easy to operate, and also very durable. The best part about these machines is that they can be used for a long time without any maintenance. If you are looking for a company that can manufacture some of the best hydraulic press machines, then GuangDuan is the right place to go. Here are some of the reasons why you should choose GuangDuan as your manufacturer:
The Quality Of The Machinery Is Good
When it comes to quality, then Guangduan has always been known for its high-quality products. The quality of their machinery is good and there are no chances of getting damaged or malfunctioning after a few months or years. There are many people who have been using their machines for years now and still, there are no issues because they know exactly how to make them durable enough so that they can last longer than usual. That's why it's always better for you to choose GuangDuan as your manufacturer because this way you will not end up having any issues with your product when you buy it from them.
The Price Is Competitive And Affordable
Another reason why our products are popular is that they are competitively priced. Our goal is to provide our customers with quality products at affordable prices without compromising on quality. Customers can always place orders easily with us and expect them to be delivered promptly after payment has been made.
Highly Rated Company
If we talk about customer satisfaction, then this company is one of the best companies that are out there on the internet right now when it comes to offering quality services and products at reasonable prices every time without any flaws or defects at all! The reason behind this is that they always try to put their best foot forward so that they can satisfy their clients completely and offer them everything they need to make sure their needs are met efficiently without any issues.
Conclusion
Hydraulic Press Machine is a kind of machine tool that can be used to press and bend metal parts. If you are finding the right Hydraulic Press Machine Manufacturer, GuangDuan is your best choice. We produce hydraulic press machines with great quality and competitive prices.
CONTACT US


Guangdong Metal Forming Machine Works Co., Ltd.
We are always providing our customers with reliable products and considerate services.
If you would like to keep touch with us directly, please go to contact us