Top Guangdong Forging Machinery Manufacturer: Exploring Pros & Cons
Guangdong, a thriving industrial hub in South China, is home to several forging machinery manufacturers, each striving to make their mark in the industry. In this blog, we'll take a closer look at the top three Guangdong Forging Machinery Manufacturer in this sector: GUANGDUAN, TAISHIN, and JDM. We'll assess their strengths and weaknesses, helping you gain valuable insights into their capabilities and offerings.
GUANGDUAN: A Pioneer in Forging Machinery — Best Guangdong Forging Machinery Manufacturer
GUANGDUAN, officially known as GUANGDONG METAL FORMING MACHINE WORKS CO., LTD, is a distinguished forging equipment manufacturer in Guangdong. This company boasts the honor of being among the first domestic forging industry enterprises to achieve ISO9001 certification. Here's a glimpse of their pros and cons:
1. Pros:
1.1 Professional Expertise: GUANGDUAN excels in professional design, research and development, manufacturing, and service within the forging machinery domain. Their extensive expertise is a significant asset.
1.2 ISO9001 Certification: Being part of the initial batch of ISO9001-certified enterprises in the forging sector showcases their commitment to quality and adherence to international standards.
2. Cons:
2.1 High Competition: Being a leader in the industry means facing stiff competition, which can pose challenges in maintaining market share and innovation.
2.2 Diverse Focus: While diversification is a strength, focusing on various industries may require additional resources and effort to meet the specific needs of each sector effectively.
TAISHIN: Combining Tradition with Innovation — Guangdong Forging Machinery Manufacturer
Guangdong Taishin Machinery Co., Ltd. has been a key player in the forging machinery sector since its establishment in 2005. The company's primary location is in Yangjiang city, Guangdong Province, with a branch in Dongguan. Let's delve into their pros and cons:
1. Pros:
1.1 Established Presence: With nearly two decades of industry experience, TAISHIN has established itself as a reliable and stable presence in the forging machinery market.
1.2 Innovative Solutions: TAISHIN's commitment to scientific research and development, coupled with its broad range of machinery offerings, makes it a one-stop solution for many forging needs.
2. Cons:
2.1 Regional Focus: While having a branch in Dongguan is an advantage, TAISHIN's primary presence in Yangjiang may limit its reach in comparison to companies with a more extensive geographical footprint.
2.2 Competition: The forging machinery industry is highly competitive, and TAISHIN may face challenges in differentiating itself in a crowded market.
JDM: A Leader in Precision Press and Metal Forming — Guangdong Forging Machinery Manufacturer
JDM JINGDA MACHINE (NINGBO) CO., LTD, stands out as the only listed press/punching metal forming manufacturer in China. Over its 30-year journey, the company has evolved into a leader in China's press/punching/metal forming industry. Let's examine their pros and cons:
1. Pros:
1.1 State-of-the-Art Facilities: JDM boasts an expansive production and warehouse center spanning two million square feet, equipped with advanced precision machining processing equipment.
1.2 Global Presence: With a presence in over 60 countries and regions, including offices in Malaysia, India, and the United States, JDM has established a strong global footprint.
2. Cons:
2.1 Limited Information: One drawback is the little available information about the company, making it challenging to assess its full range of capabilities and product offerings.
2.2 Market Visibility: GUANGDUAN might have a different level of market visibility than some of its competitors, which could impact its ability to attract a broader customer base.
Why Choose GUANGDUAN? — Best Guangdong Forging Machinery Manufacturer
1. Research and Product Selection — Best Guangdong Forging Machinery Manufacturer
The first step in placing an order with Guangdong Forging Machinery Manufacturer — GUANGDUAN is to conduct thorough research on their product offerings. Visit their official website or reach out to their sales representatives to obtain detailed information about the machinery they manufacture. Consider your specific forging needs, production requirements, and budget constraints to determine the most suitable equipment for your operation.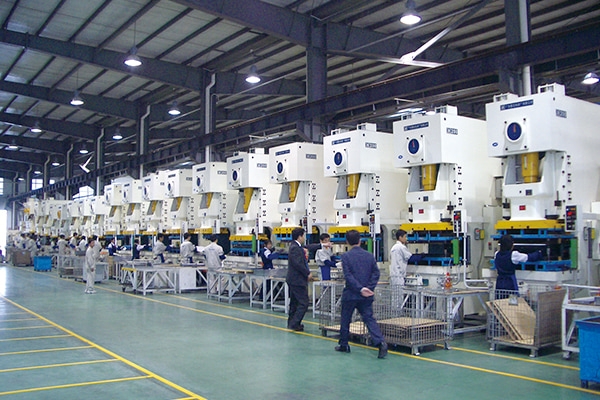 2. Request a Quotation — Best Guangdong Forging Machinery Manufacturer
Once you've identified the machinery that meets your requirements, it's time to request a quotation from GUANGDUAN. This can typically be done through their website or by contacting their sales team directly. Ensure you provide accurate details about the necessary equipment, including specifications, quantities, and customization options. GUANGDUAN's sales team will then prepare a detailed quotation for your review.
3. Review and Negotiation — Best Guangdong Forging Machinery Manufacturer
Carefully review the quotation provided by GUANGDUAN. Pay attention to pricing, lead times, warranty terms, and any additional services they may offer, such as installation and training. If you have any questions or concerns, don't hesitate to initiate a negotiation with their sales team. GUANGDUAN is known for its flexibility and willingness to work with customers to meet their specific needs.
4. Place the Order — Best Guangdong Forging Machinery Manufacturer
Once you are satisfied with the quotation and have negotiated the terms to your satisfaction, it's time to place the order. GUANGDUAN will provide you with an order form or contract outlining the agreed-upon terms and conditions. Ensure that you carefully read and understand this document before signing it. This step solidifies the agreement between you and GUANGDUAN.
5. Payment and Financing Options — Best Guangdong Forging Machinery Manufacturer
GUANGDUAN offers various payment and financing options to accommodate different customer preferences. You can discuss these options with their sales team to determine the most suitable payment method for your order. Whether you choose to pay upfront, use a letter of credit, or explore financing solutions, GUANGDUAN aims to make the transaction process as convenient as possible for you.
6. Production and Delivery — Best Guangdong Forging Machinery Manufacturer
Once your order is confirmed and payment arrangements are made, GUANGDUAN will begin the production process. They adhere to strict quality control measures to ensure that the machinery meets the highest standards. The manufacturing time can vary depending on the complexity and quantity of the equipment ordered.
GUANGDUAN will also coordinate the delivery of your machinery. They work with reputable shipping companies to ensure safe and timely transportation. Be sure to communicate any special delivery instructions or requirements to GUANGDUAN to avoid any logistical issues.
7. Installation and Training — Best Guangdong Forging Machinery Manufacturer
After your forging machinery arrives at your facility, GUANGDUAN can provide installation and training services if requested. Their technicians are experienced in setting up and calibrating the equipment to ensure it operates optimally. Training sessions can help your team become proficient in using the machinery efficiently and safely.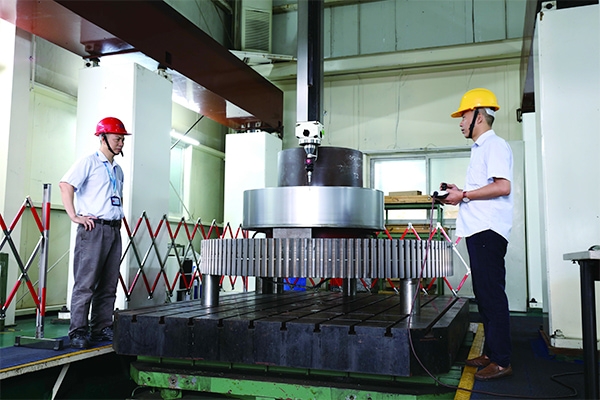 8. After-Sales Support — Best Guangdong Forging Machinery Manufacturer
GUANGDUAN values its customers and offers comprehensive after-sales support. If you encounter any issues with your forging machinery or require maintenance, their dedicated support team is just a phone call or email away. They are committed to ensuring the longevity and reliability of their equipment.
Conclusion
Guangdong Forging Machinery Manufacturer offers a range of pros and cons that potential customers should consider when making their choice. Each company brings its unique strengths and weaknesses to the table, and the decision ultimately depends on specific requirements and preferences within the forging industry.
CONTACT US


Guangdong Metal Forming Machine Works Co., Ltd.
We are always providing our customers with reliable products and considerate services.
If you would like to keep touch with us directly, please go to contact us