How To Find The Ideal Mechanical Press Manufacturer?
Step 1: Make sure that what you want is actually what you get.
When you are shopping for mechanical presses, it is important to note that there are different types of presses available in the market. Some mechanical press manufacturers offer standard presses and others provide custom ones but only a few provide both. It is therefore essential to know what kind of press you need and then look for a manufacturer who can meet your requirements.
The cost of your preferred mechanical press will depend on the type of press, its dimensions, and whether or not you want any additional features such as safety guards or automatic lubrication systems on them. Before shopping around for mechanical presses, make sure that you have an idea of how much money you want to spend on them so that you don't end up spending more than necessary or less than required for your business needs.
If you choose Open Back Mechanical Power Press Machine JH21 Series, you will get the best quality at the most reasonable price. Open back plate design is easy to operate and maintain. All models are high-end products with advanced technology. The product has a good balance between cost and performance.
Step 2: Find out about the company's experience and reputation.
Once you know what type of mechanical press you need, you should start researching companies that make them. Look for companies who offer quality products at affordable prices as well as good customer service. Also, consider how long they have been in business and their reputation within the industry before making any decisions about which company to work with on your project.
Mechanical press manufacturers are not all the same. Some have been in business for decades, while others are relatively new to the game. The best way to find out about a company's experience is to ask them directly. You can also check their website to see if they offer any testimonials from previous customers.
For example, Open Back Mechanical Power Press Machine JH21 Series for many years which win much praise from customers. In terms of quality, it is very reliable. Second, the price is also very cheap. Third, the operator is very easy to learn and operate. Last but not least: The product has a long service life and is durable.
Step 3: Look at their track record in terms of customer service.
When you are looking for a mechanical press manufacturer, you should ask them about their customer service. You will want to make sure that they have a good track record in terms of customer service and also that they will provide you with the help that you need.
It is important for you to find out about their customer service because this can tell you how well they are going to treat your business. If they have an excellent track record in terms of customer service, then they will be able to give you the help that you need when it comes to your mechanical presses.
If you choose Open Back Mechanical Power Press Machine JH21 Series, you can rest assured that Guangduan has a solid track record when it comes to customer service. Guangduan will be able to answer any questions that you have about products, and Guangduan will also be able to answer any questions that you have about the other products that are on the market.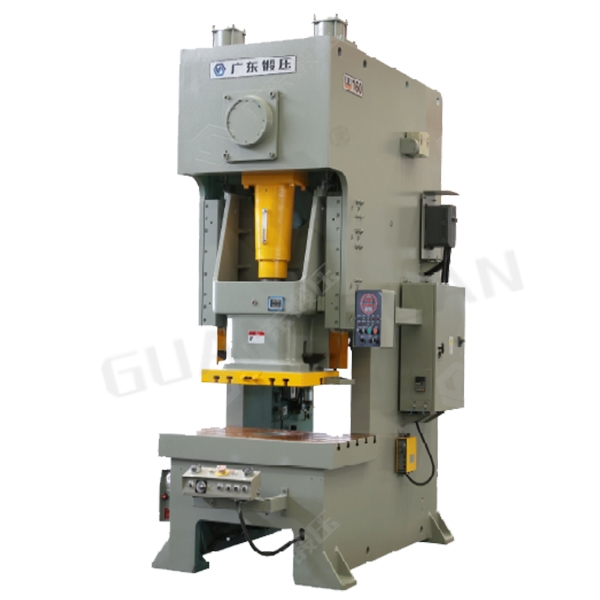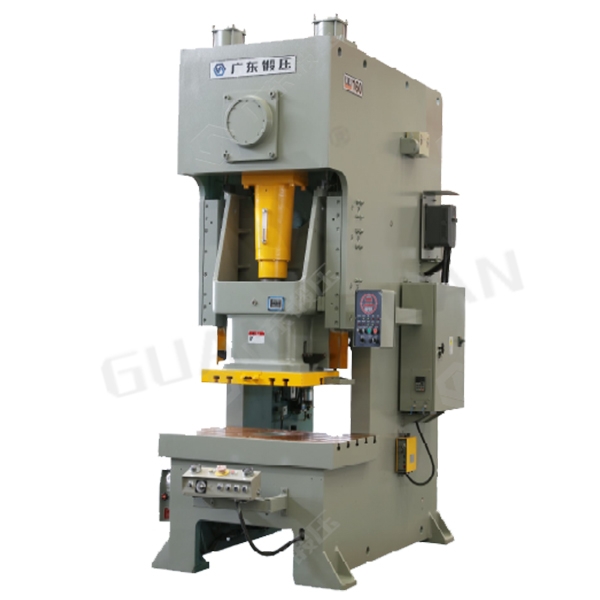 Step 4: Know the whole process of the mechanical press.
When looking for a mechanical press manufacturer, make sure that they can provide you with all of the services required in manufacturing your product. This includes designing the machine according to your specifications; providing all parts necessary to assemble it; supplying maintenance services after installation; and offering training courses to operators who will be using it.
It is important to check that the manufacturer has a proper design and manufacturing process. The mechanical press must be designed properly to ensure that it can achieve its purpose. In addition, it is also important to make sure that the manufacturing process is done properly as well. This will ensure that you will get a high-quality product with no defects.
The Open Back Mechanical Power Press Machine JH21 Series features a number of safety functions including an automatic lubrication system, oil cooling system, power failure protection device, and overload protection device. It also has a high-reliability index because it uses imported components from Germany and Italy.
Step 5: Cooperate with the Guangduan mechanical press manufacturer.
Guangduan mechanical press is a leading mechanical press manufacturer in China. We are able to supply you with high quality and cheap price products. If you want to know more information about our products, please contact us at any time!
The Guangduan mechanical press manufacturer has been in this industry for more than 65 years, so our engineers have accumulated rich experience in designing and manufacturing mechanical presses. We know how to improve the quality of their products by using optimal design methods and advanced technologies.
1. Our company is a professional manufacturer of mechanical presses and stamping machines, which has been operating since 2013. We have gained a high reputation from our customers because of our good quality and competitive price.
2. We provide good service to our customers from all over the world, we have an experienced team who can answer your questions in English and other languages.
3. We are located in Guangdong province which is convenient for transportation and communication both domestically and internationally.
4. Our products are mainly exported to Europe, America, Asia, and other countries and regions with high quality and competitive prices.
Conclusion
To sum up, the selection of a mechanical press manufacturer will depend on your specific needs. You'll likely want to choose a company that can produce the size of press you need, with the quality and price point you prefer.
CONTACT US


Guangdong Metal Forming Machine Works Co., Ltd.
We are always providing our customers with reliable products and considerate services.
If you would like to keep touch with us directly, please go to contact us