Metal Mechanical Press: Powering the Metalworking Industry
Metal mechanical presses are versatile machines that can be used to produce a variety of shapes, sizes, and thicknesses of sheet metal. They are often combined with other machineries such as shears or cold saws to make complex shapes.
The main function of a metal mechanical press is to shape metal products. It is used for flattening, punching, forming, and extruding metal parts. A metal mechanical press can be used in almost all industries for forming metal products into various shapes.
Metal mechanical presses are an integral part of the metalworking industry, enabling the efficient production of a wide range of components and parts. With the ongoing advancements in technology and a strong focus on safety, Guangduan Metal Mechanical Press is ensuring that their machines remain indispensable tools in the world of manufacturing. From stamping and forging to deep drawing, metal mechanical presses will continue to shape the future of the metalworking industry.
Amazing Things You Didn't Know About Metal Mechanical Press
Metal mechanical presses are the ideal solution for the production of high-quality, short-run products. They can be used to produce everything from small parts and tools to large assemblies, and they have the capacity to handle any size of the batch.
At first glance, you might think that metal mechanical presses are just big machines with lots of moving parts. But there's more to them than meets the eye! In this article, we'll take a closer look at all of the amazing things you can do with a metal mechanical press.
A metal mechanical press is basically a large machine that uses machinery to press out a shape from a piece of material without damaging it or causing any damage to the machine itself. The machinery involved in creating these shapes includes large rollers and cylinders that help form various shapes using heat and pressure.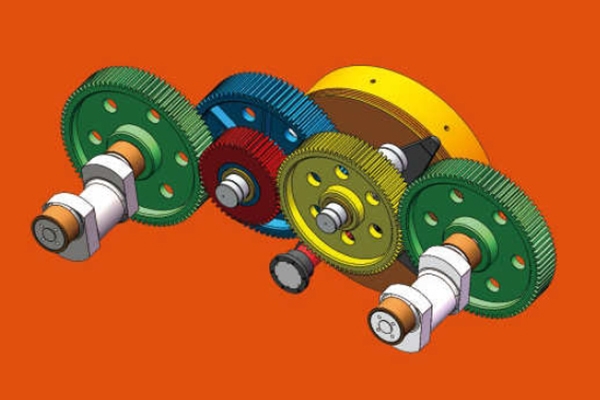 Ways To Make Money With Metal Mechanical Press – List Of Ideas
The metal mechanical press is a machine that can be used to make high-quality products. This type of machine is used in industry and manufacturing plants to produce different types of products, such as metal parts and moldings. The metal mechanical press can also be used to make custom parts for other machines or vehicles.
The it is a simple machine that has a single moving part. It consists of a base plate, an upper plate, and two movable dies that are attached to each side of the base plate. The dies are held in place by springs or torsion bars. These springs or torsion bars allow the dies to move up and down on their own accord when pressure is applied from above or below.
There are many different ways you can make money with your metal mechanical press machine if you have one at home or work in an industrial facility where it's used frequently on a daily basis. For example, you could sell your own custom-made parts for this type of machine at your local marketplace or even online via eBay or Amazon Marketplace (Amazonas) if you want to sell some extra income while waiting for the next big project to come along!
How Does Metal Mechanical Press Work?
The mechanical press works by converting the rotational force from an electric motor into a translational force that drives the mechanism of pressing work. It can work with a variety of materials like steel, aluminum, stainless steel, and more.
The main components of a metal mechanical press include a motor and gears to drive it. This is done by connecting the motor to a shaft, which has several gears attached to it. The gear system converts rotational motion into linear motion for pushing out material, similar to how a drill works.
This type of machine can be used for a variety of different tasks, such as making molds for casting parts or stamping metal sheets. It can also be used to make rivets, pins, and other fasteners in industrial applications.
Support For Guangduan Straight Side Double Point Multi Station Press GD2
Guangduan Metal Mechanical Press is manufactured by a professional factory. Guangduan Metal Mechanical Press is the best choice for you to make your project faster and more convenient. We can provide you with high-quality products, competitive prices, and excellent service.
High efficiency, high reliability
Guangduan Straight Side Double Point Multi Station Press GD2 has been widely used in many fields such as electrical appliances. It can be applied to different sizes of products ranging from small ones to large ones. This product has a high degree of automation and accuracy, which is suitable for various kinds of products in different fields. It also owns strong stability, strong impact resistance, and strong sealing under heavy load.
High-quality guarantee
Straight Side Double Point Multi Station Press GD2 adopts advanced technology and equipment at the international level to manufacture superior quality products. Our production process is strictly controlled by our management team on daily basis to ensure that all parts are perfect before they are delivered to customers with the best quality assurance policy.
GuangDuan Provides Metal Mechanical Press For Your Demand Duty Needs
Mechanical presses are designed to produce sheets with the desired thickness and width, as well as to shape or roll flat products such as tubing and wire. The latter process can be used to make both round or flat products, depending on the configuration of the machine.
GuangDuan provides you with a full range of metal mechanical presses. These machines are designed to process sheet metal, large-diameter extrusion, and high-speed turning. GuangDuan's products are equipped with advanced technology to ensure the best quality output. These presses can be used in various industries including automotive, packaging, construction, electronics, and more.
We can also provide other types of presses such as high-speed presses, hydraulic presses, and forging presses if required. Please feel free to contact us if you have any questions or concerns regarding our products or services.
Concluding Remarks
Welcome to Guangduan Metal Mechanical Press, the professional manufacturer and exporter of the metal mechanical press in China. We are one of the leading metal mechanical press manufacturers in China with more than 65 years of experience. Our company has a high reputation for quality, reliability, and service in the industry.
CONTACT US


Guangdong Metal Forming Machine Works Co., Ltd.
We are always providing our customers with reliable products and considerate services.
If you would like to keep touch with us directly, please go to contact us